Iran under pressure to grant access to nuclear sites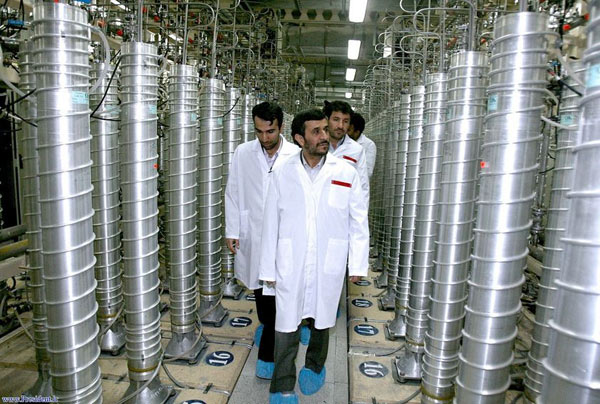 Five permanent Security Council members issue joint statement urging Tehran to allow watchdog to inspect 'relevant sites and information'
Vienna: The five permanent members of the UN Security Council put pressure on Iran yesterday to allay international concern about its nuclear programme, and said they expected talks with Tehran to lead to concrete steps toward a negotiated solution.
Iran and major powers resumed talks in mid-April in Istanbul after more than a year — a chance to ease tension and help to avert the threat of a new Middle East war. They are to meet again on May 23 in Baghdad.
In a joint statement issued at a nuclear conference in Vienna, the United States, France, Russia, China and Britain pressed Tehran to agree urgently with the UN nuclear watchdog on access to "relevant sites and information".
"We remain concerned by Iran's persistent failure to comply with its obligations under UNSC [UN Security Council] resolutions," the statement said, referring to repeated demands that Tehran curb its disputed nuclear programme.
The West says Iran's nuclear work is a cover for developing atomic bombs and wants verifiable assurances to the contrary from Tehran — for example, by accepting much more intrusive UN nuclear inspections and limiting its enrichment capacity.
Iran denies having a weapons agenda, saying it is enriching uranium solely for peaceful energy purposes.
Western diplomats say Iran appears to be stonewalling a request by the International Atomic Energy Agency (IAEA) for access to a key military site, Parchin, where it believes military-related nuclear research may have taken place.
The diplomats say they suspect Iran may be "sanitising" the site south-east of Tehran of any incriminating evidence before UN inspectors can visit, a suspicion Tehran dismisses.
In Switzerland, IAEA director-general Yukiya Amano said that his inspectors wanted to go to Parchin "rather sooner than later" and reiterated that the UN agency had recently noticed what it referred to as some "activities" there.
Related posts