Kashmir becomes victim of vindictive politics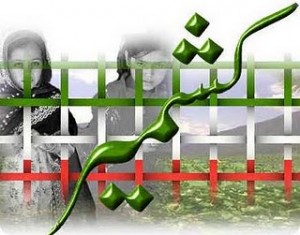 Posted by Faheem Belharvi
How long will Indian ruling junta cash on this terrorism bogey and get away with the state terrorism committing genocide on hapless people for over six decades remains to be seen.
On the rejuvenated new relationships having even arch rival Pakistan on board, the international community needed a reminder about India victimized by terrorism and execution of Ajmal Qasab, Mumbai attack convict, (November 21, 2012) coincided with the time to provide an opportunity to kill several birds with one stone. Qasab hanging overshadowed the ground reality diverting the attention of multiple domestic issues especially Kashmir, as questions asked creates an embarrassing situation. In the new trust surplus; many ask whether Pakistan's investigating agency was allowed to question Qasab.
India all along has been blaming Pakistan for "Mumbai terror attack" which Pakistan denied strongly for having any involvement. To catch at a straw keeping the dwindling grip on Kashmir in view, Qasab issue is dragged to establish some connection with Kashmir so as to convey to the interesting parties a message to suit India's own political convenience inferring that Kashmir has something to do with Qasab or his associates. Qasab hanging issue intriguingly used by Indian print and electronic media supporting the government's claim is another attempt to taint Kashmir struggle for independence as a "foreign agenda" backed by terrorism. It is interesting to note that Ajmal Qasab is referred to as a "gunman" and not as a "terrorist" by certain media sections on local or on international level.
Since Kashmir has nothing to do with Ajmal Qasab and as claimed of Pakistani origin is never known to have visited Kashmir. Indian media desperately tries to flash news headlines like Kashmir cautious and mute to Qasab hanging, (hindustantimes, November 21, 2012) to create a confusion to complicate a situation that does not exist. Kashmir is known worldwide as a victim by worlds' largest concentration of armed forces unleashing a reign of terror to force Kashmir into subjugation.
Since the popular uprising in 1989, India made several desperate attempts to mislead the international community by projecting Muslim majority Kashmir as "Islamic fundamentalism" or some foreign sponsored militancy. In the same context one of the freedom fighter Muhammad Afzal Guru, an entrant second year medical student, and an aspirant preparing for an IAS (Indian Administrative Service) examination could not remain unaffected and joined freedom struggle and became member of the secular Jammu & Kashmir Liberation Front. The organization popularly known as JKLF is fighting for an independent Kashmir and is believed to garner majority political support in Kashmir.
Like many active members of JKLF; Afzal Guru shunned the path of violence and surrendered to Indian army in the year 2011. Afzal after the surrender was put on the death row and Indian attempt to equate him with Ajmal Qasab is believed in Kashmir to be part of the vindictive politics that India has been indulging in since the drama enacted on February 11, 1984.
Maqbool Bhat recognised and revered by Kashmiris as Father of the Nation was hanged in Delhi's notorious Tihar jail in retaliation for the murder of Indian diplomat Ravindra Hareshwar Mhatre in Birmingham, UK. The two British subjects of Kashmiri origin from Pakistan Administered Kashmir alleged to have killed the Indian diplomat were convicted and sentenced on circumstantial evidence and after serving the sentence were deported to Pakistan. Maqbool Bhat after execution was buried on the jail premises and in spite of repeated pleas made by relatives and Kashmiri nation the remains of their leader and the loved one have not yet been returned. Kashmir believes that people will not rest till their demand is met.
Hindu fundamentalist forces are allowed to create hype and a voice in unison calling for Afzal's execution. Kashmiris believe Afzal to be innocent and a victim of political vendetta and if hanged, as the news is floated in frenzy, consider the action to be a mistake and a deeper tack in the coffin of peaceful political struggle.
Arundhati Roy and several other Indian humanists, philanthropists consider the trial of Afzal Guru as flawed and devoid of justice. Ram Jethmalani, a renowned Indian jurist and a lawyer said that the "trial is a total misunderstanding of the constitutional power". There are thousands of detained innocent Kashmiris awaiting trial in various prisons of India and most of them are booked for fighting Indian army using bricks and stones.
How long will Indian ruling junta cash on this terrorism bogey and get away with the state terrorism committing genocide on hapless people for over six decades remains to be seen.
(AMEER TARIN)
Related posts