Pak, U.S. Defence officials Deliberated on Regional Security
By  Zaheerul Hassan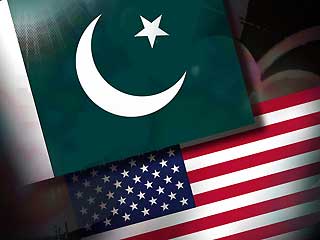 After an year of U.S. attack on Slala Check post, an high level meeting has been arranged in Rawalpindi cantt.  The ice between countries melted when U.S sought apology over the attack and as resulted supply to NATO forces has been restored.  Senior US and Pakistani defence and military officials met on Tuesday to discuss the regional security environment and the situation along the Pakistan-Afghanistan border.
It is mentionable here that unilateral American raid that killed Osama bin Laden and the killing of 24 Pakistani soldiers in a cross-border NATO air strike last year were the irritants between two states.
The two-day meet will review defence cooperation between the two countries and progress on decisions made at earlier meetings of the Defence Consultative Group, officials said.   The talks will also focus on the regional security environment and challenges faced along the Pakistan-Afghanistan border.   The 25-member US delegation participating in the talks is led by James Miller, Under Secretary of Defence for Policy.   Miller and US Ambassador Richard Olson met Defence Secretary Lt Gen (retired) Asif Yasin Malik before the start of the meeting.   The two sides will finalize a schedule for future meetings, officials said.
The DCG is the main forum between Pakistan and the US for coordinating defence policy to strengthening cooperation to support each country?s security interests.   During the plenary session the participants shared their respective assessments of the bilateral relationship, discussed each side's strategic priorities, and agreed on areas for future defence cooperation.   The Pakistani side "provided an update on its military campaign along its western border" with Afghanistan and the US side made a briefing on the International Security Assistance Force's activities in Afghanistan, including efforts to give a leading role in security matters to Afghan forces.   In light of the cross-border NATO air strike that killed 24 Pakistani soldiers in November 2011, both sides appreciated the efforts by their militaries to improve operational coordination.   They two sides also reviewed the "numerous challenges facing regional security". The two countries said they are committed to continue working together to implement a "framework for defence cooperation based on areas of convergence" to promote peace and stability in the region.
Related posts