Pakistan Media Exploit Institution's differences
        By Sajjad Shaukat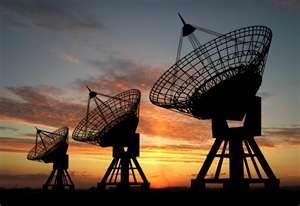 Since the speeches of November 5 by Chief of Army Staff, General Ashfaq Parvez Kayani and Chief Justice of Pakistan, Iftikhar Muhammad Chaudhry, a new debate has started in our media which have been leaving no stone unturned by exploiting their statements.
Although there is some difference in nature of their statements, yet in their addresses, central point of both army chief and chief justice is the same. Their assertions about the supremacy of the constitution, strengthening the institutions, rule of law, fundamental rights as enshrined in the constitution, realisation of forgetting mistakes of the past and to take a fresh start for the protection and defence of the homeland show similar views.
While hinting towards foreign enemies and media, Gen. Ashfaq Parvez Kayani also remarked, "conspiracy theories based on rumours which create doubts about the very intent, are unacceptable."
No doubt, the said speeches of the army chief and chief justice have much in common, but regrettably, a few segments of print and electronic media have been manipulating their statements with evil designs to indicate as if there is a clash between the judiciary and army. It could be judged from the media anchor, Kamran Khan who in a private TV channel, said that Gen. Kayani's statement came in response to Chief Justice Iftikhar Muhammad Chaudhry speech. In fact, timings of both the speeches were different and there was only one hour gape in them. Chief Justice delivered his speech at 4 P.M, while army chief at 5 P.M, and they did not know as to what the other had been saying.
Afterwards, particularly our electronic media anchors have conducted a controversial debate by inviting politicians, defence analysts, renowned lawyers and journalists to create confrontation between two prestigious national institutions. Some of them have been maligning Pak army and intelligence agencies with reference to various cases, especially recent verdict of the Supreme Court in the Air Marshal (r) Asghar Khan case, while some have been saying that the apex court has superseded the limits of the parliament and the constitution of Pakistan. These media commentators are only misleading the general masses about judiciary and army through their misperceptions.
Since the apex court has taken notice of various cases, our politicians and media have exploited every case like the Memogate case, NRO case, missing persons of Balochistan, law and order situation in Karachi etc., to tarnish country's key security intuitions, and by creating a rift between Pak Army and general masses. In these terms, political leaders become unintentional victim by benefiting the external plotters, while some of our media commentators are on the payroll of anti-Pakistan powers.
Now, the recent ruling of the Supreme Court in the Air Marshal (r) Asghar Khan case has continuously been manipulating by our politicians and media experts who have been giving new turns to the case. In this regard, the apex court directed the government to take action against former Army Chief Gen. Mirza Aslam Baig and former Chief of ISI Gen. Asad Durrani for distributing millions of rupees among anti-PPP politicians in the 1990 elections. The court also ruled that former Mehran Bank chairman Younas Habib should also be dealt in the same manner. But the Court left it to the Federal Investigation Agency (FIA) to initiate investigation against all the politicians who received money. In this context, Imran Khan remarked on October 19 that all these politicians will become innocent through a bribery-deal with the FIA.
During the Mehrangate investigations, Younis Habib had revealed that Rs. 340 million were given to form Islami Jamhuri Ittehad (IJI)), and Rs. 3.5 and Rs. 2.5 million were given to Nawaz Sharif and Shahbaz Sharif respectively, and to Jamaat-e-Islami Rs. 5 million. Besides, he had disclosed that other political figures also received money. Former ISI Chief Gen. Asad Durrani on March 10 also admitted before the Supreme Court that on the instructions of Gen. Mirza Aslam Beg, he distributed money among politicians of IJI to counter the PPP.
Notably, elections are expected this year, so the blame game of corruption has intensified between the leaders of PPP and PML-N in relation to rigging the elections of 1990, and the NRO-Swiss bank accounts, relating to President Asif Ali Zardari.
Besides, by taking advantage regarding other cases, and without grasping ground realties, now-a-days, Pakistan's media commentators have been exploiting the same by creating a wedge between the main pillars of the country. In this regard, the National Accountability Bureau (NAB) on October 31 issued summons to three retired generals, namely, Lt. Gen. Javed Ashraf Qazi, Lt. Gen. Saeeduz Zafar and Maj-Gen. Hassan Butt for accusing them of illegally sanctioning railway property to the 'Royal palm golf club." While, Gen. Kayani did not interfere in these cases, but recently, made a new precedent in the history of Pakistan by taking action against the three high-ranked officers of the National Logistic Cell (NLC), namely, Lt-Gen. Khalid Munir Khan, Lt-Gen. (r) M. Afzal Muzzafar and Maj-Gen. (r) Khalid Zaheer Akhtar who have been accused of being involved in a multi-billion scam and have been taken back in active service so that they may face court martial.
Rather than appreciating Gen. Ashfaq Parvez Kayani, our political entities, especially media are creating stereotypes among the general masses about the Pak Army by raising false allegations of corruption against the Army as an institution. But, fact is that if any army soldier involves himself in any such malpractice, it is his individual act. In this context, Gen. Kayani remarked in the same speech, "no one is guilty until proven."
Our media also manipulated the case of Balochistan. In this connection, the Supreme Court, while hearing petition regarding deteriorating law and order situation in Balochistan, declared on October 31 that Balochistan government lost its authority in the province. And during the subsequent hearings, the Chief Justice Iftikhar Muhammad Chaudhry held ISI, Military Intelligence (MI) and Frontier Corps (FC) responsible for extra-judicial killings and missing persons of Balochistan.
In this respect, the honourable Chief Justice and media anchors of Pakistan must know that fact behind the worsening circumstances and the disappeared people of Balochistan is that secret agencies like CIA, RAW and Mossad which have established their collective network in Afghanistan are in collusion, and have perennially been supporting bomb blasts, suicide attacks, abductions, target killings, ethnic and sectarian violence in Balochistan through their affiliated militant groups such as Balochistan Liberation Army (BLA), Jundollah (God's soldiers), and other Baloch feudal lords (Sardars) to dismember Pakistan for their strategic designs. Their subversive activities have resulted in missing persons in Balochistan, for which BLA and other separatist groups have claimed responsibility.
While talking about the army-judiciary differences, and hinting towards media and foreign enemies, Prime Minister Raja Pervez Ashraf said in his statements, "some people are trying to create this wrong impression; there is no collision among any national institutions which are working within their own parameters." He also clarified, "Parliament represents the will and aspirations of the people. The leaders of the mainstream political parties like PPP, ANP and JUI-F pointed out that no doubt, the Supreme Court is the apex court, but when we talk about supreme institution, the parliament is the supreme institution as per the constitution. While admitting that everyone including politicians, judges and generals had committed mistakes in the past, even head of the PML-N Nawaz Sharif who has remained a vocal critic of Pak Army stated on November 7, "The army, under the leadership of its present head, has desisted from any kind of adventurism."
Stressing upon national unity, Gen. Kayani explained on June 9, 2011, "Any effort to create division between important institutions of the country is not in national interest…the people of Pakistan whose support the army has always considered vital for its operations against terrorists." Recently, he repeated similar views about media speculations of military operation in North Waziristan.
Everyone knows that Pakistan has been facing multi-faceted crises of serious nature coupled with subversive activities by the external-backed insurgents. In his statement of November 5, Gen. Kayani also indicated that as a nation, we were passing through a defining phase. So, instead of exploiting differences between key institutions of the country, and tarnishing the image of security forces by setting aside all their past and present sacrifices for Pakistan in wake of war against terrorism, our media must show realistic approach by emphasising selfless unity among the security forces, politicians and general masses. Media anchors must not create confrontation between Army and Supreme Court which will fulfill anti-state agenda of foreign enemies.
Sajjad Shaukat writes on international affairs and is author of the book: US vs Islamic Militants, Invisible Balance of Power: Dangerous Shift in International Relations
Email: sajjad_logic@yahoo.com
Related posts