Strife-torn Balochistan
By Asif Haroon Raja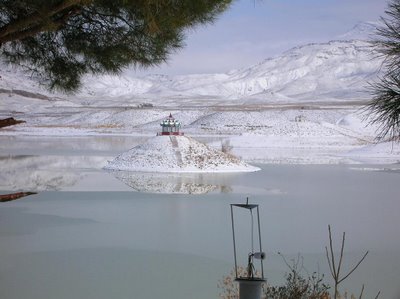 Balochistan continues to simmer and has reached a boiling point because of breakdown of law and order and absence of governance by the provincial government and has the portent of turning catastrophic. Spree of target killings continues and in Khuzdar incidents of target killings are taking pace almost daily. Cruel practice of Wani (a custom to give girls in marriage to settle disputes) is continuing. In district Dera Bugti, 13 girls were made Wani. There is disunity among the Baloch nationalist leaders as well as among the Sardars living in exile since 2006, totally cut off from their tribes. Talal Bugti confined to Dera Bugti doesn't espouse the cause of separatists and stands for a solution within Pakistan. Shazain Bugti lacks support even of his own tribe and finds it difficult to visit Dera Bugti.
After his three years of self-imposed exile in Dubai, Akhtar Mengal decided to return to Pakistan and make his submissions in the Supreme Court hearing missing person's case. Some of the reasons which in all probability motivated him to make a brief sojourn to Pakistan were the worsening state of affairs in his home province where the government is almost non-existent and has lost its writ, agenda of separation actively pursued by the two dissident Baloch Sardars in exile and backup support given to them by foreign powers, issue of missing persons in Balochistan turning into a burning issue and having attracted the attention of the international community particularly after the visit of UN group, the supreme court taking cognizance of the deteriorating law and order situation in Balochistan and putting the FC and intelligence agencies on the mat on the issue of enforced disappearances, and most importantly Nawaz Sharif led PML-N and Imran Khan led PTI volunteering to cover his flanks and endorsing his six points, and chief justice led Supreme Court providing the judicial cover. Gen Kayani's statement that the Army fully supports any political process in Balochistan as long as it is within the ambit of constitution was also comforting.
Apart from these undercurrents to his advantage, he must have realized that the Baloch insurgency and separatist agenda despite foreign backing were not making any headway and 3-5000 fighters operating from the Farari camps in the hills were getting fatigued and disheartened. The reason for their depression is the horrendous fate of some of their colleagues who were brutally tortured to death, their bodies disfigured and dumped at prominent places to kill two birds with one stone. They have gathered that RAW, CIA and Mosad using them as gun fodder are behind such dastardly acts. Mengal became conscious that the separatist Baloch leaders had very limited support base in Baluchistan and lacked unity.
The BLA, BRA and BLF funded, trained and equipped with sophisticated weapons and communication sets couldn't even tackle the FC what to talk of confronting and defeating the Army.  He grasped the price the Baloch nationalists had to pay for boycotting the 2008 elections since the political vacuum was filled by opportunists and rootless political parties from other provinces. Sensing that next elections were round the corner, he appreciated that Baloch nationalist parties could ill-afford to let go this opportunity since it would amount to political death for times to come. He knew that until and unless the Baloch movement got converted into high intensity insurgency and that too all over the province duly supported by the people, the chance of which was slim, no foreign power would risk intervention.
Other than these rambling assumptions which may or may not be true, his six points were intriguing. His six points were not aimed at removing the sense of deprivation or the rights of the people of Balochistan or political empowerment. In fact, not a single point pertained to socio-politico-economic grievances which the Baloch leaders have been consistently airing. The entire thrust in the package was on reining in the Army, the FC, ISI and MI. There was no lament on the deplorable performance of the provincial government which has utterly failed to control law and order and to alleviate the sufferings of the common people of the province by ensuring good governance, controlling corruption and continuing with approved development works for which funds have been allocated.
In response to Akhtar's six-point demand, the Chief Justice demanded that all proxy death squads created by the ISI and MI should be disbanded. His directive implied that he had accepted Mengal's contention without having been furnished proof.  Chief Justice's stance encouraged vested groups and external power centres harboring ill-motives against Pakistan in general and Balochistan in particular. Driving out the Army, FC, ISI and MI from the province or as a minimum strictly confining them to barracks is an impracticable and unviable suggestion. While the separatists guided by their foreign patrons have a set agenda to make this demand, but lending support to this wonky idea by some political leaders is naive bordering foolishness.
We must not forget that Akhtar had left Pakistan at his own accord as a highly angry man and his views were no different than other dissident exiled Sardars. During his self-imposed exile, very little effort had been made by the government or any political leader to woo and placate him and bring him back home. An embittered man never goes into hibernation. Rather he becomes more resentful and gives vent to his rage by sharing his views and contriving how to settle scores with his adversaries. Likewise, those already seized with an agenda would never let go such opportunities. RAW, Mosad, CIA and MI-6 are notorious for exploiting the runaways to achieve their sinister objectives. Well-knowing, how deeply Brahamdagh Bugti, Harbyar Marri, Dr. Wahid Baloch and Suleiman Daood have been cultivated by these agencies, there is no reason why they would have spared Akhtar Mengal. To what extent he has been brainwashed is anyone's guesswork.
Although PM Raja Ashraf extended an olive branch to the estranged Baloch leaders by opening the doors for talks but he categorically stated that this offer was for only those who believed in the constitution and respected the national flag. He made the qualifying statement well knowing that the government is trying to woo Brahamdagh Bugti and Harbyar Marri, the two chief proponents of Baluchistan's independence. Although Raja Ashraf urged all estranged Baloch leaders including those in exile to return and take part in the coming general elections and assured them that it would be free, fair and transparent, none has responded to his call.
The self-exiled Sardars need to be asked if Balochistan is an occupied state, how USA will define its role in Afghanistan. Why the US never declared Kashmir as an occupied territory which is disputed as per the UN resolutions and is under forceful occupation of 700,000 Indian security forces involved in massive human rights violations. What about Palestine which is in illegal occupation of Israel since 1948? The US and western countries never comment about separatist movements in dozens of Indian states, where Indian forces are employing excessive force? The US champions human rights after its bloody invasion of Afghanistan and Iraq and running infamous Gitmo, Abu Garib and Bagram airbase prisons. It doesn't talk of the private militias and private jails of the Baloch Sardars, who put all the dissidents in dungeons, torture them and even kill them if they refuse to submit.
Nobody questions the rebellious Sardars that if the Baloch are under the sword, what they are doing abroad? Fascist Sardars shedding crocodile tears are not asked as to why they failed to develop their respective regions upon which they enjoyed total sway and as to why they were against development and education?
The writer is a retired Brig and a defence analyst. Email: asifharoon7751@yahoo.com
Related posts