Removing Obstacles in Pak-US Relations
  By Sajjad Shaukat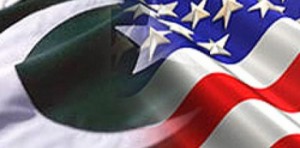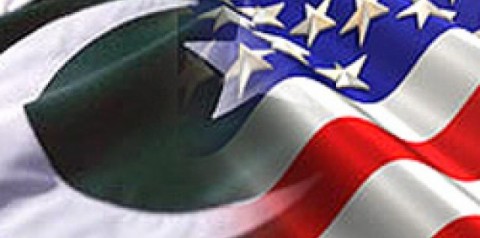 During his first visit to the United States, Pakistan's Chief of the Army Staff, Gen. Raheel Sharif held talks with the top US generals and officials. Gen. Raheel Sharif who was warmly welcomed in the US was also conferred with the US Legion of Merit Medal in recognition of his brave leadership and efforts to ensure peace in the region.
Analysts are taking the successful trip of Gen. Raheel as a sign of improved relations between the two countries. Sources suggest that during talks with US high military officials, Pakistan's army chief straightforwardly pointed out interrelated regional problems including Pakistan's sacrifices during war against terrorism, successes of the military operation, Zarb-i-Azb, Afghanistan factor, US blame game, Indian anti-Pakistan campaign and so on in order to remove obstacles in Pak-US relations.
In this regard, a report published by BBC Urdu said, "Gen. Raheel Sharif told the US top military officials that Pakistan's operation against terrorists was affected by Indian troops' continuous violation of ceasefire at the Line of Control (LoC) and Working Boundary (WB)…and statements issued by their leaders…Pakistan has deployed 140,000 troops on its Western borders after getting assurance that there would be peace with India on its Eastern borders which did not happen."
However, one of the main obstacles in Pak-US relations is that America has been following ambivalent policy towards Pakistan. It could be judged from a number of contradictory statements of Washington. While meeting Gen. Raheel, US top military officials praised operation, Zarb-i-Azb. But, a recent report of the US Department of Defence has revived old blame game against Pakistan, and allegedly said, "Afghan-and Indian-focused militants continue to operate from Pakistan territory to the detriment of Afghan and regional stability. Pakistan uses these proxy forces to hedge against Afghanistan and India…Taliban attacks are launched from sanctuaries in Pakistan's tribal areas and Baluchistan." The report ignored the fact that the Pakistani government has launched operation Zarb-i-Azb' against militants in tribal North Waziristan region bordering Afghanistan, and it also  includes Haqqani militants about whom America was accusing Pak Army and country's spy agency ISI for alleged support regarding cross-border terrorism in Afghanistan. Now, the operation has been broadly welcomed internationally as well as in Washington which has also been a long-running demand from US and its allied forces in Afghanistan.
In the recent past, following the US blame game, Afghanistan's former President Hamid Karzai openly accused Islamabad of sponsoring a series of terrorist attacks in Kabul, while from time to time, India has also raised similar allegations.
In fact, another obstacle in Pak-US relations is that Afghanistan is responsible for terrorists' penetration into Pakistan. Since April, 2011, some 200 to 400 heavily-armed militants from Afghanistan's side entered Pakistan's region, from time to time, and targeted the security check posts, civil and military infrastructure of the tribal areas. So far, these terrorists have killed several personnel of Pakistan's security forces. Besides, Pakistan also indicated that Pakistani Taliban insurgency and leader of Tehreek-e-Taliban Pakistan (TTP) Maulvi Fazlullah who are involved in a number of terror attacks in Pakistan and on the security forces are based in Kunar and Nuristan provinces in Afghanistan. But, the US-led forces in Afghanistan failed to hunt down these terrorists.
It is mentionable that Indian RAW has well-established its network in Afghanistan, and with the tactical assistance of anti-Pakistan secret agencies, it is fully backing cross-border incursions including terror-activities in Balochistan and other regions of Pakistan.
However, for improving ties with Pakistan, US must abandon its double standard, as it prefers India at the cost of Pakistan which has a key to stability in the region. In this respect, a recently released video by Washington Free Beacon pointed out that the US new Secretary of Defence Chuck Hagel disclosed during a speech at Oklahoma's Cameron University in 2011, "India has always used Afghanistan as a second front" and "has over the years financed problems for Pakistan on that side of the border." Earlier, the then NATO commander in Afghanistan, Gen. McChrystal had revealed: "Indian political and economic influence is increasing in Afghanistan…is likely to exacerbate regional tensions."
Nevertheless, taking note of Indian negative approach, in the recent past, US Senator John McCain reminded the Obama administration that encouraging India to take a more active role in Afghanistan, while simultaneously criticizing Pakistan could be a recipe for disaster. In fact, India wants instability in Afghanistan, which favors its secret goals against Pakistan. But, Pakistan seeks stability in Afghanistan, which is not possible owing to Indian presence in that country. Therefore, Pakistan has legitimate concerns in Afghanistan.
Notably, in the recent years, a series of international conferences were held in order to bring stability and peace in Afghanistan. For this purpose, US-led developed nations also pledged billions of dollars for the development of Afghanistan. Besides, American top officials have repeatedly agreed that without the help of Islamabad, stability cannot be achieved in Afghanistan.
If we take note of the US strategy about Pakistan in the last few years, we observe that sometimes, US top officials admire Pak Army's action against the Taliban militants including arrests of the top Al Qaeda commanders by the ISI, sometimes, they revive their blame game against ISI including its links with the Haqqani network, sometimes they accuse that Al Qaeda Shura has been operating from Pakistan, sometimes, they misconceive that Pak nukes are not safe, sometimes, they show their determination to maintain ties with Pakistan and sometimes they threaten to stop aid of Islamabad, while sometimes to carry on the same.
Pakistan which had been granted the status of Non-NATO ally by America has now become a target of malicious propaganda. Besides the collective connivance of their secret agencies, the media of the US, India and some western countries leave no stone unturned in distorting the image of Pakistan, its army and ISI by continuing old allegations in wake of new developments.
During his trip to India and Kabul, Panetta encouraged New Delhi on October 26, 2012, saying that India had vital role to play in Afghanistan and it would be helpful for peace and stability in the region, adding, "Our new defence policy hinges upon this strategy." The US-led NATO has decided to keep around 24,000 troops in Afghanistan after the withdrawal of NATO forces in December 2014. In fact, America seeks to obtain multiple strategic designs by controlling the energy resources of Central Asia, and weakening Pakistan, China, Iran and Russia.
Nonetheless, by showing realistic approach, America should realize that unlike India, Pakistan shares common geographical, historical, religious and cultural bonds with Afghanistan, while stability in Afghanistan and Pakistan is interrelated, which is essential for American global and regional interests. Therefore, in order to remove obstacles in Pak-US ties, America must abandon its blame game and twofold diplomacy strategy in the region as well as against Pakistan.
Sajjad Shaukat writes on international affairs and is author of the book: US vs Islamic Militants, Invisible Balance of Power: Dangerous Shift in International Relations
Email: sajjad_logic@yahoo.com
Related posts