Unquestionable Baloch Loyalty to Pakistan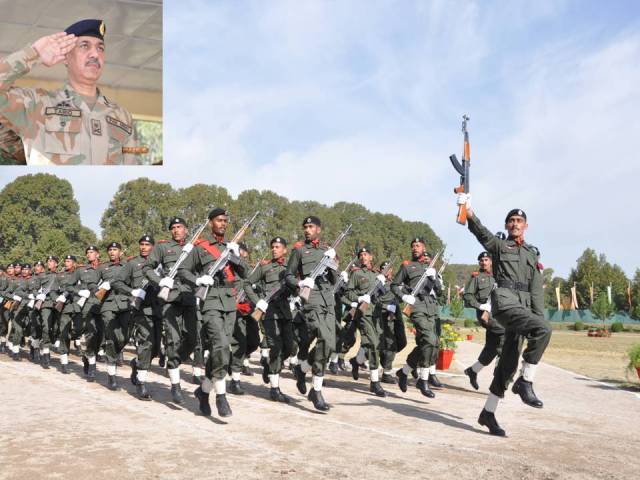 By Sajjad Shaukat
Quite contrary to the propaganda of foreign-backed elements that a majority of the Baloch people has been fighting for the secession of the Balochistan province, a number of developments have indicated that the Baloch people are loyal to Pakistan.
Their faithfulness to the federation proved quite true when by ignoring boycott-call of  the separatist outfits, Baloch Liberation Army (BLA), Baloch Liberation Front (BLF) and Baloch Republican Party (BRA) which accelerated their terror-activities by targeting the leaders, offices of Balochistan National Party (BNP) and the National Party (NP) including independent candidates to sabotage the elections 2013, BNP and NP, and several nationalist candidates participated in the polls, while a majority of the Baloch nationalists cast their vote in wake of threats and violent assaults on the polling stations.
As a result of the elections, the government led by a nationalist leader Chief Minister Balochistan Dr Abdul Malik Baloch has been established. He is progressive and moderate man who announced to hold dialogue with all militant groups operating in the province. While speaking in the Balochistan Assembly over worsening law and order in the province on July 29, this year, Dr Malik Baloch pointed out his efforts for restoring Baloch pride by ensuring that socio-economic justice would meet with success.
However, empowering Baloch leaders to manage the affairs of their province and also participate in Pakistan's decision-making process will be creditable. While, installation of democratically elected government with consensus by overlooking party interests has not only set a new precedence, but will also help in ending militancy in Balochistan.
Nevertheless, owing to a number of reasons, a change has occurred among the people of the Balochistan. 
It is due to the progressive works of Pak Army in the province that a division has been created among the militant groups' leaders in Balochistan. Besides other insurgent outfits, rift has especially been widened between the leaders of the BLA and United Balochistan Army (UBA). In this context, UBA leader Zarman Marri was more active on media for projecting Balochistan issue and was less inclined towards militancy, while Harbiyar Marri who wanted total control over BLA and favoured militant activities rather than popular politics, strongly opposed Zarman's stand. By rejecting Harbiyar Marri's stand and other extremist Baloch groups in wake of threats by their death squads, Sardar Akhtar Mengal took part in the elections.
As regards the positive role of Army, on 2011, I had visited Balochistan along with other journalists. I saw a number of institutes, set up by army, and these were providing education, especially technical training to thousands of Balochis. Besides other developments works, Pak Army was also imparting army training to the Baloch youth. So the purpose of army is to uplift of the Baloch people with creation of jobs and to bring them in the mainstream of the country. However, I had also a trip to far-flung areas of the province and witnessed various mega projects and mineral sites, protected by armed forces. People also told me that subversive events are being arranged by the minority separatist elements so as to create chaotic situation in the province.
Now, a majority of the Baloch persons has understood that Balochistan's mineral resources and geo-strategic location with deep Gwadar seaport, connecting rest of the world with Central Asia have further annoyed the US and India because China has already invested billion of dollars to develop this seaport. It is due to multiple strategic designs that the US which signed a nuclear deal with India in 2008 seeks to dismember both Pakistan and Iran.
During his trip to Beijing, Pakistan's Prime Minister Nawaz Sharif and Chinese Prime Minister Li Keqiang signed eight agreements on July 5, 2013 in various fields. The most important one envisages the establishment of an Economic Corridor between deep Gwadar seaport of Balochistan and the historic Silk Road city in western regions-Xinjiang of China—connecting to Gilgit-Baltistan through Khunjerab Pass. Beijing has also offered to build an international airport, while the roads infrastructure in Gwadar would be connected with the communication network of rest of the country to facilitate transportation of goods. However, Beijing would also provide financial aid to Islamabad to complete this project which would also provide employment opportunities to the Baloch people. By rejecting US growing pressure, Pakistan has handed over the control of Gwader seaport to China.
Notably, a day before Chinese Premier Li Keqiang arrived in Islamabad; Chinese engineers being driven through Clifton Block-1 in Karachi escaped a major bomb attack. Afterwards, Baloch separatist elements targeted Chinese engineers, working at Gwader. 
In fact, entrenched in Afghanistan external secret agencies like American CIA, Indian RAW and Israeli Mossad have perennially been supporting bomb blasts, suicide attacks, abductions, target killings, ethnic and sectarian violence in other parts of the country—especially in Balochistan through their affiliated militant groups such as BLA, Jundollah (God's soldiers) including other insurgent groups and some Baloch feudal lords (Sardars) to fulfill the secret strategic designs of US, India and Israel at the cost of Pakistan, China and Iran. Besides martyring several personnel of law-enforcing agencies and security forces in Balochistan, these foreign-backed entities kidnapped and massacred many Punjabis, Pushtuns, Shias, people of Hazara community and patriot Balochis including Iranian Shias. In the past few years, they abducted and killed many Chinese and Iranian nationals in Pakistan. On a number of occasions, BLA, Jundollah and other separatist groups claimed responsibility for their subversive acts. 
It is worth-mentioning that on July 23, 2008, Brahmdagh Bugti told the BBC that they had the right to accept foreign aid and arms from anywhere including India.
It is notable that with the help of Baloch separatist leaders who have taken refuge in western countries; US-led entities are launching false campaign to distort the image of Islamabad and its security agencies.
It is regrettable that while speaking in the tone of foreign enemies, some media anchors and writers of Pakistan are still proliferating negative themes to reinforce divisive argument which creates a sense of conflict by promoting the cause of militants and separatists. Such media analysts are virtually more damaging than the real criminals. In fact, they are also creating misperceptions in the minds of domestic and foreign audience that all is not well in Balochistan. Obviously angry Baloch leaders have their grievances due to the blunders of the subsequent past government—like one unit. But these grievances have started to be addressed. So, it is incorrect to believe that state of anarchic disorder prevails in Balochistan, as projected by some media commentators. Surely new government will steer the province in the right direction. And Baloch pride will also be restored and peace will return to the province.
Baloch people also know that the feudal lords who have been fighting for their own so-called status, prestige and influence, do not want to give up the old system of feudalism. They are now well-aware that with the assistance of US-led India and Israel, these anti-Pakistan elements are inciting them for independence of the province.
It is mentionable that a Gallup survey of the UK official body, DFID, conducted on July 20, 2012, disclosed that the vast majority of the Baloch people oppose the idea of an independent Balochistan.
Nonetheless, army's positive steps will increase income of the Baloch youth and reduce their dependence on sardars. Now, every patriotic Baloch has come to know that Pak Army is neither mercenary nor occupying force; while external-backed insurgency has hampered the growth and development of the province.
Particularly, our media must show realistic approach by pointing out that the Baloch are loyal Pakistanis having well entrenched compassion for the state of Pakistan. They cannot be detached from vital decision-making process regarding Pakistan and the province. They should indicate that the establishment of a newly-elected democratic government is a good step to resolve all issues faced by the people of Balochsitan. Media must also appreciate the trends of present provincial government in Balochistan, especially its decision to show 4% increase in Education Budget.
No doubt, the Baloch loyalty to Pakistan is unprecedented, with strong sense of patriotism, as they have understood the actual conspiracy of the external-supported separatist groups against Balochistan.
Sajjad Shaukat writes on international affairs and is author of the book: US vs Islamic Militants, Invisible Balance of Power: Dangerous Shift in International Relations
Email: sajjad_logic@yahoo.com
Related posts