New Precedent in Pak Army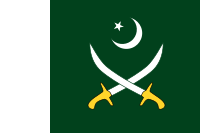 By Sajjad Shaukat
Since the Supreme Court of Pakistan has been dealing with the cases of Memogate scandal, Mehran Bank and of missing persons, our internal entities have continuously been maligning Pak Army and Inter-Services Intelligence agency (ISI) by ignoring the real facts.
At this critical juncture, foreign elements like US, India and Israel which have been conspiring against the integrity of Pakistan in order to complete their hidden agenda, have accelerated propaganda campaign against country's army and ISI.
It is regrettable that leaders of the PML (N), Nawaz Sharif, Jamat-i-Islami and Chairman of Tehreek-e-Insaf Imran Khan have perennially been criticising the Pak Army and ISI so as to increase their vote bank. While our media anchors and so-called human rights groups also disrepute country's key security intuitions by manipulating one or the other issue. In these terms, political leaders become unintentional victim—benefiting the external plotters, while some of our media commentators are impressed by the western media, and some of them are on the payroll of anti-Pakistan powers.
These internal entities are creating misperceptions and stereotypes among the general masses especially regarding the Pak Army. They have also been raising false allegations of corruption against the Army as an institution. But, fact is that if any army soldier involves himself in any such malpractice, it is his individual act, and he is punished through court martial. For example, in the past, serving Maj-Gen. Zaheerul Islam Abbasi was arrested by Military Intelligence (MI). With the charge of supplying arms to separatists in the Indian-held Kashmir, he was convicted for seven years after a court martial.
It is of particular attention that first time in the history of Pak Army and Pakistan that recently, three high-ranked officers of the National Logistic Cell (NLC), namely, Lt-Gen. Khalid Munir Khan, Lt-Gen. (retd) M. Afzal Muzzafar and Maj-Gen. (retd) Khalid Zaheer Akhtar who have been accused of being involved in a multi-billion scam have been taken back in active service so that they may face court martial.
Their calling back for investigations neither constitutes re-commissioning nor entitles them to pay, and other army facilities.
Surprisingly, a writer Ayesha Siddiqa who has always opposed Pakistan Army for the sake of opposition has again targeted it in her article, "A Law above the Law", published in 'The News' on September 16, 2012. Before the initiation of the NLC case by the military court, she has already made various illogical presumptions in her article. Ms. Ayesha has created impression that Army would only fulfill formality by saving the skin of their officers. She supposed by indicating, "The army would not allow its officers to be tried and 'humiliated' in front of the civilians…the chief may not necessarily punish these senior officers. There is a probability that the military personnel may get away with a lighter sentence (if they are punished at all) on the grounds that this was not an act of corruption but error in decision-making."
In fact, like her past writings, Ayesha Siddiqua's article also shows that she is fulfilling some foreign agenda by tarnishing the image of Army, and is misguiding the common men of Pakistan.
However, an official of Inter Services Public Relations (ISPR) while commenting on NLC  issue on September 14 categorically stated that the NLC case will be conducted strictly in accordance with due process of law and those proven guilty of wrong doings would be brought to justice. He further clarified that for recording of the Summaries of Evidence, it was essential to bring the accused officers under Pakistan Army ACT (PAA). In this context, the Public Accounts Committee (PAC) of National Assembly was also informed on September 6, this year.
It is also brought to the knowledge of the common man that NLC functions under the control of National Logistics Board (NLB) as an attached department of Planning and Development Division. NLB was established through a government of Pakistan notification. It is headed by Planning and Development minister, and its members include federal secretaries for Finance, P&D, Communications, Food and Agriculture and Live Stock, Planning Commission deputy chairman and NLC officer in-charge. NLC director general, a serving major general appointed by the GHQ, acts as NLB secretary.
Notably, Major general level officers have been designated to analyse the Summary of Evidence on behalf of Chief of Army Staff Ashfaq Kayani. The COAS would further issue directions after analysis of the summary.
It is pertinent to mention that Pakistan Army Act is a substantive act of the Parliament and is not a departmental law. Similarly, another important dimension is that without exception, armed forces all over the world are governed by separate military laws.
Hence, the misperception being created by some internal elements that the same nature of offence is being dealt with two different laws is incorrect.
There is a maxim that "justice delayed is justice denied." In this respect, civil court takes longer period in deciding the cases. This factor results in a number of problems such as wastage of time and money of the lawyers, prosecutors and filer of the suite. Meanwhile, lawyers produce false evidence so as to save their clients, though reality of the crime exists. Moreover, it is due to much delay that lacunas are created, and thus criminals are set free, especially in the cross-cases. On the other side, military court decides the case within a short span of time through summary trial, but equal opportunity is provided to the accused to defend him. So unlike the civil court and its legal procedure, although military law is inherently stricter, yet it provides for expeditious disposal of cases which are being decided on merit, with fairness.
Some civilians also suppose that there is only thing known as a court martial. They must know that there are four kinds of court martial such as Summary Court Martial (SCM), District Court Martial (DCM), Field General Court Martial (FGCM) and General Court Martial (GCM). Difference lies regarding amount of punishment which can be awarded through them. It also includes the officer entitled to convene or sanction a court martial.
Nevertheless, some hostile elements of Pakistan say that in the past some ordinary soldiers and officers of middle tier of Pak Army have been convicted through court martial in connection with corruption. But Gen. Kayani makes no difference between the low-ranking and high-ranking army officials. Now, the accused retired officers of the NLC have been taken on the strength of the Army. This was done in accordance with Pakistan Army Act Section 92, read in conjunction with Section 40.
Reliable sources have revealed that if found guilty in relation to financial irregularities or corruption, these officers will be dealt with strict punishment. And there will be no discrimination in this regard.
It must be appreciated that for the first time, retired senior army officers have been recalled, and would be subjected to the process of investigation through court martial. So, it is new precedent in the history of the country.
Sajjad Shaukat writes on international affairs and is author of the book: US vs Islamic Militants, Invisible Balance of Power
(Email: sajjad_logic@yahoo.com)
Related posts