Palestinian Hit Israeli Soldiers near Gaza
Posted By Zaheerul Hassan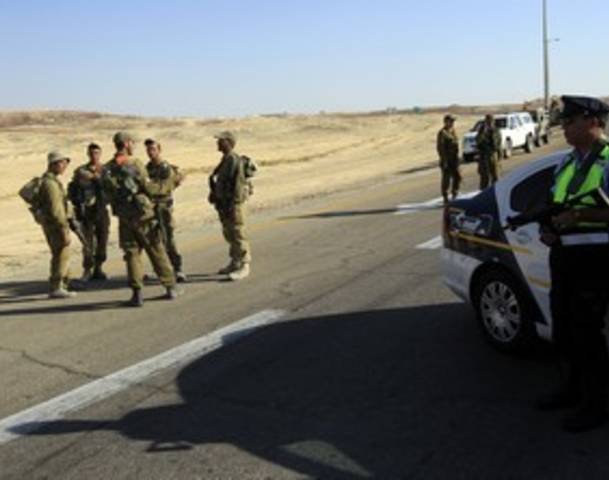 Israel's army said that three Israeli soldiers were wounded Tuesday morning when an explosive device planted by the border fence in the southern Gaza Strip close to the town of Khan Younis detonated near their vehicle.
One soldier suffered a moderate limb injury and was evacuated by helicopter to the Soroka Medical Center in Beersheba. Two other were lightly wounded in the blast and were treated by military medics on site of incident, an Israeli army spokeswoman said.
According to Ynet news, the explosion took place near Kibbutz Nirim in southern Israel as the Israeli soldiers were engaged in a routine activity by one of the gates on borders.
AFP news agency quoted an Israeli military spokesman as saying militant groups frequently carry out bomb attacks close to Gaza border, while Palestinian sources reported that many Palestinians had been shot by Israeli forces near the border fence in the southern Gaza Strip.
Following the attack, Palestinian resistance fighters exchanged fire with the soldiers, but no injuries were reported in the ensuing clashes, Palestinian sources reported.
The Israeli army said in an official statement that it wouldn't tolerate any attempts to hurt Israeli civilians or military forces and pledged to take action against terrorist organizations in the Gaza Strip that were targeting the settlements and Israeli communities around the Gaza Strip.
So far, no one has claimed responsibility for the explosion, which came one day after a Palestinian man was killed by Israeli soldiers at the Gaza Strip border fence early Monday.
Palestinian medical sources said that the 23-year-old man was mentally unfit and he was unarmed. Moreover, Israeli army had banned an ambulance from reaching the place, and they had waited for more than six hours for permission to pick the victim up from the spot near al-Bureij refugee camp. They suspected he died of injuries that could have been treated if he was reached in time.
Later, Palestinian sources said the victim, Ahmad al-Nabaheen, who was mentally disabled, entered the area not understanding it was dangerous.
On Friday, a Palestinian man was seriously wounded after Israeli artillery fired several shells in the same border area. The army said it had suspected he was planting an explosive device, but no explosion ensued.
A week before, an Israeli officer had been gravely wounded by an explosive device along the border between Israel and the Gaza Strip. He was treated in Soroka Medical Center.
Israeli medical sources confirmed that one of his legs was amputated and that he suffers from problems in the upper limbs.
Opinion:
The area where the explosion occurred is in Gaza Strip. There shouldn't be any Israeli soliders therein after the Israeli withdrawal from Gaza in 2005. Therefore, the Israeli army holds responsibility for their invasion of Gaza Strip.
The Israeli army kills any Palestinian approaching their security fence with Gaza Strip without any warning. For this, the Palestinian resistance planted explosive devices in order to protect Gaza Strip from any Israeli invasion or aggression. The resistance reported this in a frank manner..
Apparently, Israel does not want the residents of Gaza Strip to live in calm and peace. For this, even if the resistance did not fire rockets or mortars at Israeli military sites around Gaza Strip, the Israeli army would still continue in its aggression without any justification. This confirms that Benjamin Netanyahu's government is willing to escalate its aggression for considerations relating to the next Israeli election.
It is absolutely clear to the people of Gaza that Israel, in the coming hours, will escalate its military operation, which will include the killing and bombing of civilian sites. Whereas, since the explosion, the warplanes are hovering in Gaza sky in addition to helicopters and drones.
Sources:
http://www.nowlebanon.com/NewsArticleDetails.aspx?ID=454190
http://www.ynetnews.com/articles/0,7340,L-4301619,00.html
http://www.haaretz.com/news/diplomacy-defense/three-idf-soldiers-wounded-by-explosion-on-israel-gaza-border.premium-1.475506http://www.allvoices.com/contributed-news/13342149-three-israeli-soldiers-wounded-in-bomb-blast-near-gaza?utm_source=stormpost&utm_medium=email&utm_campaign=Allvoices%20Newsletter
After all, residents of Gaza Strip are used to their life being like like life in the Middle Ages. At the same time, the resistance will not hesitate to respond to Israeli attacks in every possible way, as they have already responded to many previous aggressions.   Sources:
Related posts